Visit msnbc.com for breaking news, world news, and news about the economy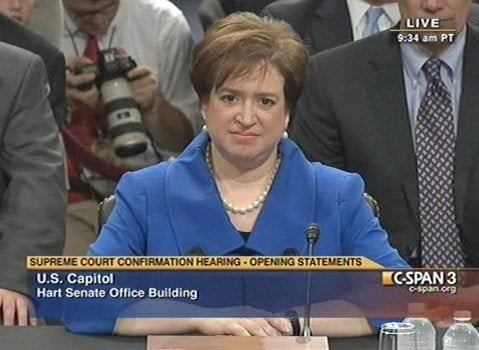 Confirmation hearings on Elena Kagan's Supreme Court nomination have begun.
You can watch them online AFTER THE JUMP….
"The Senate Judiciary Committee will take up the nomination of Elena Kagan to be Associate Justice of the Supreme Court. Judiciary Committee members and Elena Kagan will make opening statements and move to the question and answer session beginning Tuesday. She will be introduced by Massachusetts Senators John Kerry (D-MA) and Scott Brown (R-MA).The committee plans four days of hearings with the questioning of the nominee Tuesday and Wednesday and outside witnesses on Thursday. If confirmed, Elena Kagan will replace retiring Justice John Paul Stevens on the Court."
If confirmed, Kagan would be the fourth woman to serve on the court, and it would mark the first time that three women have served simultaneously.