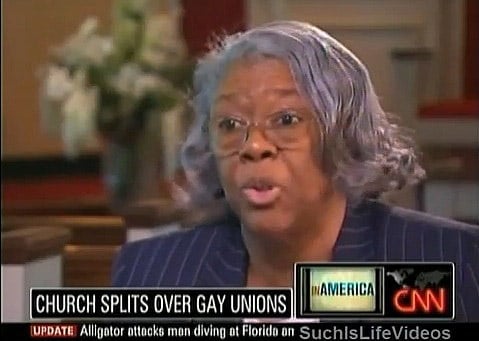 Yvonne Moore sued Covenant Baptist Church in D.C. for $250,000 in past donations after the ministers announced their plans to be inclusive and welcome same-sex unions.
Covenant hosted D.C.'s first same-sex marriage.
Said Moore: "I went to the wedding. Cause I didn't believe it. I wanted to see it for myself. And I went. And I was like, oh, this is totally disgusting."
Moore later dropped her lawsuit and left the church.
Watch, AFTER THE JUMP…