Pride Toronto reverses ban on "Israeli Apartheid".

Milk producer Bruce Cohen to produce Academy Awards with TV producer-director Don Mischer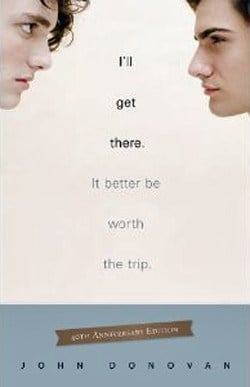 Teen books with gay themes taking off.

WATCH: Bristol Palin's craptastic acting debut on The Secret Life of the American Teenager.

YouTube wins billion-dollar copyright infringement case brought by Viacom: "This is an important victory not just for us, but also for the billions of people around the world who use the web to communicate and share experiences with each other. We're excited about this decision and look forward to renewing our focus on supporting the incredible variety of ideas and expression that billions of people post and watch on YouTube every day around the world."

Internet spells doom for many long-established gay periodicals.

Ricky Martin has a fancy dinner in Milan.

Ohio Supreme Court: Lesbian mother must share parenting duties. "In a unanimous decision without comment, justices dismissed a case filed by Julie Smith, a Northeast Side resident who wants full custody of her 6-year-old daughter, Madison Smith.
Julie Smith, a high-ranking state employee, had asked the state's highest court to intervene in a heated custody battle between her and her ex-partner, Julie Rowell."

God loves gay porn.

On top of Queer Mountain.

An interview with iconic photographer James Bidgood (site possibly nsfw).

Wisconsin court: Gay parents not equal in matters of adoption. "A Wisconsin appeals court says gay parents do not have full parental rights when it comes to their adopted children.
The court ruled Thursday against a woman who was seeking guardianship of two adopted children for whom she acted as a stay at home mother for years.
The children were legally adopted in the name of her partner in 2002 and 2004 since same-sex couples do not have adoption rights in Wisconsin…The District 4 Court of Appeals says Wendy 'is not a parent' under Wisconsin law."

Report: Employment discrimination against gays rife in Hong Kong.

The Situation is planning to release a line of Guido threads.

Cape Town man claims he was denied access to bar because he's gay.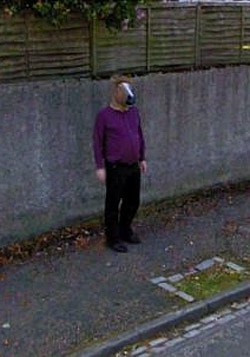 Someone's got a (horse) sense of humor in Aberdeen, Scotland.

Eminem set to score year's biggest album debut: "An estimate of 590-615k in sales for the rapper has been predicted. This new album could also potentially beat the rapper own 2009 album sales, Relapse."

Ant art.

What do people think the next 40 years will bring?

Mixner on Obama: "Overall, the President doesn't seem to 'get it.' His failure to lead on so many fronts illustrates that he still believes we are a constituency group to be placated or just another long list of issues that is in front of him. There is no indication that he is yet willing to show the courage of a President Kennedy or President Johnson and take major, decisive and historic action."

Blogger will get naked to go to Netroots Nation (nsfw).

Clear Channel demands San Francisco Pride bar longstanding gay DJs? "Sources inform us, that the event which would usually pride itself on tradition has succumbed to the demands of one of its corporate sponsors, CLEAR CHANNEL. Clear Chanel (yes the very clear channel, air-wave home to Rush Limbaugh and Glenn Beck,) and a major SF Pride 2010 sponsor has demanded the banning of ST. John and two other well known GAY Morning DJ's; all three axed, shunned and rejected despite their years of entrenched relationship with the event."