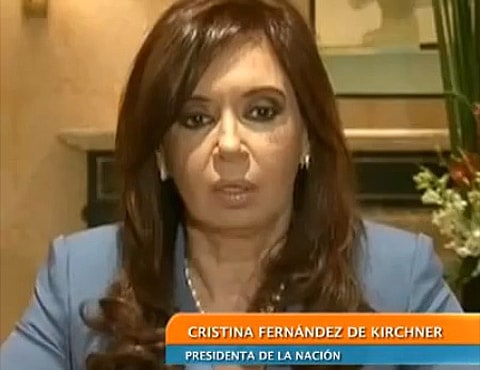 On Monday I posted that Catholics and Mormons had stepped up attacks in Argentina in advance of a vote on same-sex marriage in the Argentine Senate which would legalize it there.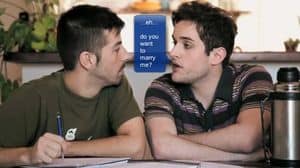 Argentina's President Cristina Fernandez de Kirchner spoke out in support of it:
Mrs. Kirchner harshly criticized church leaders on Monday, saying that their discourse on the issue resembled "the times of the Crusades" and that they failed to acknowledge how socially liberal Argentina had become.

"They are portraying this as a religious moral issue and as a threat to 'the natural order,' when what we are really doing is looking at a reality that is already there," the president said from Beijing. "It would be a terrible distortion of democracy if they denied minorities their rights."

Gay rights advocates said Mrs. Kirchner and her husband, former President Néstor Kirchner, are responding to polls showing that nearly 70 percent of Argentines support giving gay people the same marital rights as heterosexuals.

Some political analysts see the issue as a political maneuver for the Kirchners to maintain their dynasty in Argentina. Mr. Kirchner, now a congressman, has been spearheading the gay marriage bill to regain the limelight before the 2011 elections, when he is widely expected to try to run for president again, said Carlos Germano, a political analyst in Buenos Aires.
The vote is expected to take place today.
Watch video of the President speaking in support (from Blabbeando — with translation),
AFTER THE JUMP…