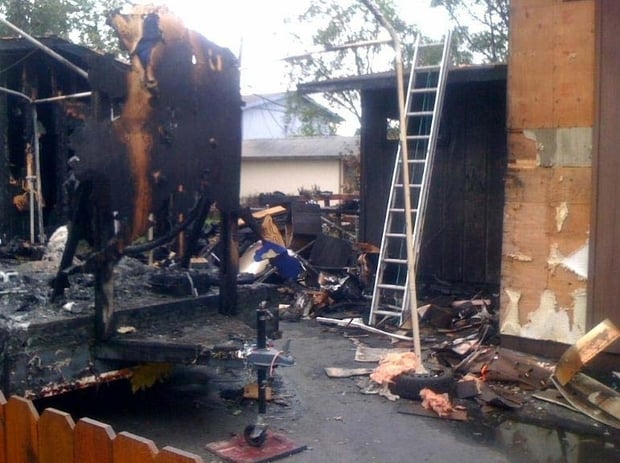 A gay pride float built by a married couple each year for the gay group the Imperial Court of All Alaska has been destroyed in what the Anchorage Fire Department is calling a suspicious fire. The float was slated to be part of the city's 4th of July parade. Neighbors claim to have seen someone running from the scene just before the fire.
The builders, a husband and wife team, plan to use ash and pieces of scorched remains to create a new float for tomorrow's parade which they'll call "Phoenix Rising." 
Watch a news report about the fire AFTER THE JUMP.
Photo via the Anchorage Daily News.