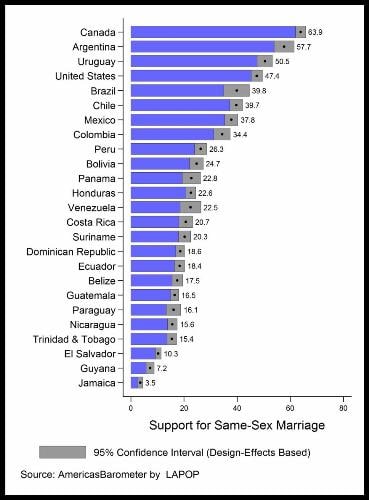 (Americas Quarterly via Box Turtle Bulletin)
"Analysis is drawn from data from the American Public Opinion Project (LAPOP) survey, which includes 42,238 respondents from 25 nations in North, Central and South America and the Caribbean were asked this question:
We asked the following question: How strongly do you approve or disapprove of same-sex couples having the right to marry?
Responses were given based on a 1-10 scale, where '1' meant 'strongly disapprove' and '10' meant 'strongly approve.' These responses were then recalibrated on a 0-100 basis."