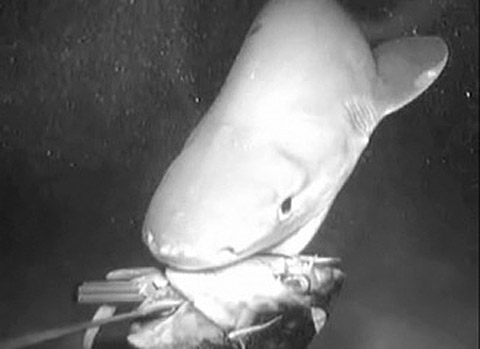 Is it Shark Week yet? 
For the first time, more than 4,600 feet below the ocean's surface, scientists have filmed a Sixgill Shark, feeding.
"This video capture was part of the Deep Australia Project, an effort to discover the evolutionary origins of human sight.The six gill is often referred to as 'prehistoric' because of its resemblance to sharks that lived hundreds of millions of years ago.It's interesting to researchers because of its night vision, and ability to overcome both crushing depths and freezing and deep, dark waters.The sixgills reach up to 13 feet in length, and this is just one of several deep-sea species never before filmed at these depths."
Watch, AFTER THE JUMP…