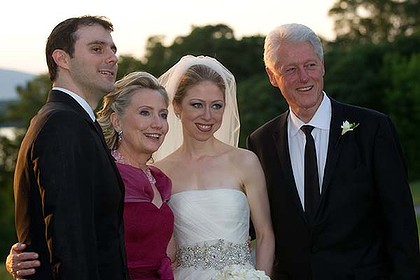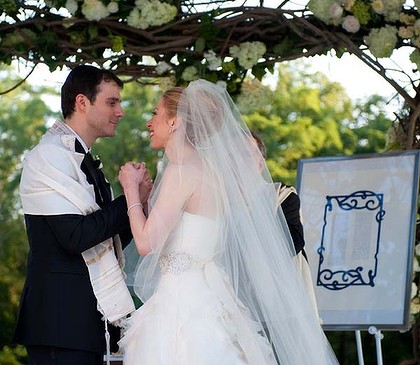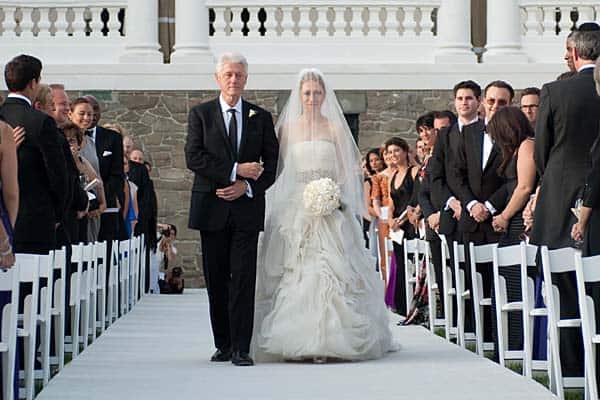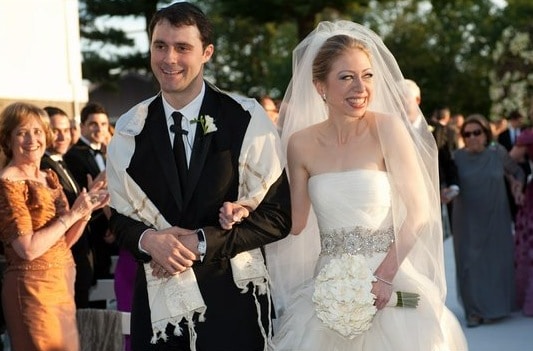 The Clintons's statement via The NY Times: "Today, we watched with great pride and overwhelming emotion as Chelsea and Marc wed in a beautiful ceremony at Astor Courts, surrounded by family and their close friends. We could not have asked for a more perfect day to celebrate the beginning of their life together, and we are so happy to welcome Marc into our family."
Just for the record, Clinton wore a strapless beaded gown designed by Vera Wang and Hillary Clinton wore a plum-colored gown by Oscar de la Renta.
More pictures of the $2 million affair, including a couple of President Clinton, AFTER THE JUMP.