The Mid-day News is reporting that the top condom-producing company in India, Family Planning Promotion Trust, has developed a so-called "gay condom" which, when introduced, will be targeted toward gay men. So what makes the condom gay? Apparently, each will contain extra lubricant, therefore, making anal sex more enjoyable and less painful. Or, at least, in theory.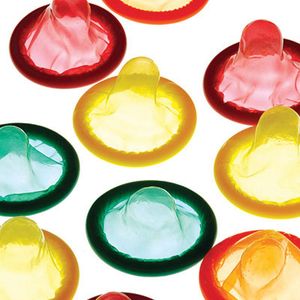 From the article: "A preliminary feedback indicates that discomfort was one of the major reasons why same sex couples do not use condoms during intercourse. Since most condoms are suited for vaginal and not anal sex, the new 'gay condom' will contain extra lubrication."
"'We are still in the process of developing the product. As far as the costing goes, we are still unsure if it must be sold in the socially marketed category or in genera one. However, this concern is secondary to product development,' said an executive from the company's family planning trust, requesting anonymity. The new condom will be called Spice Up."
One of the main reason's for the condom's introduction is the sudden increase of HIV infections among gay men in India. A date for the condom's release has yet to be announced.
You may remember that India decriminalized homosexuality just over a year ago. Sounds like companies in that country are wasting no time in manufacturing products geared toward the LGBT community.