In an apparent response to Lord Browne's essay in The Guardian this past Thursday, the paper takes on the coming out of high-profile figures and wants to know if revealing your homosexuality is a "career killer." While being gay has become "a non-issue" for politicians (at least those in the UK), many people in sports and entertainment have remained closeted until they've reached a certain level of success and even then those are few and far between. Ricky Martin and Gareth Thomas are both used as examples.
Attitude magazine editor Andrew Todd: "I think that if Ricky Martin had come out in 1999, I don't think he
would have had the career that he has had. In Hollywood, there is still a message that you
can't be gay."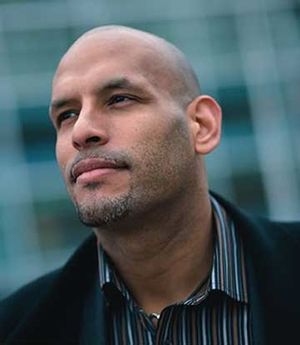 Some athletes, such as openly gay former professional basketball player John Amaechi, are now suggesting that pro ballers should not even be pressured to come out of the closet. Amaechi told the Manchester Evening News:
"I get into trouble sometimes with the gay community by saying it is not the job of sports stars in the closet to come out. That is not how change happens. For an under-prepared and psychologically stunted individual who plays sports at a high level to come out before they are ready is like being born prematurely. Unequivocally, being out is better than staying in, but those who do come out need support."
When speaking to The Guardian, he expanded upon those thoughts:
"I wish the environment was such that more people felt they could come
out. It's absolutely amazing to me that some people think that not
coming out is a weakness of LGBT [lesbian, gay, bisexual and
transgender] people, whereas instead it's because of a hostile culture.
It's never the responsibility of the minority to make the majority
change."
While it may not be the responsibility of the minority, sometimes the minority has no choice but to take on that responsibility.
Related, Amaechi has just become a patron LGBT History month in the UK which will be observed in February.