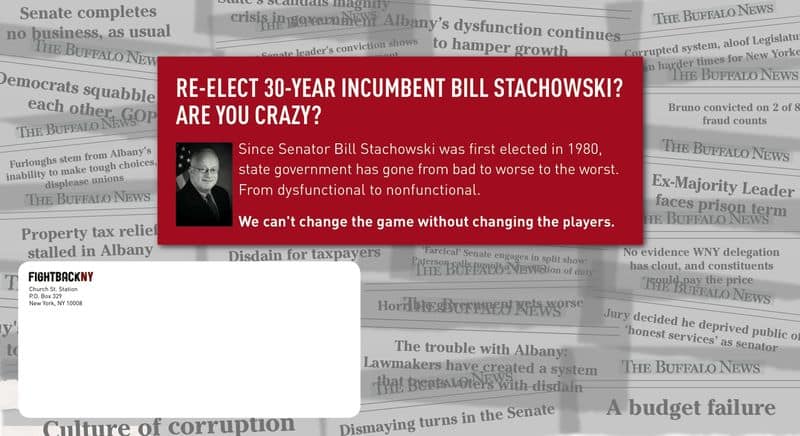 Mailer hitting homes in Stachowski's district
Fight Back New York, created to dislodge from office a group of New York State Senators who voted against marriage equality in December, already has one win—Hiram Monserrate was defeated in a March 16 special election.
Now, they've announced their next target: Buffalo Democrat Bill Stachowski, a 30-year veteran of the Senate who's "voted against lesbian, gay, bisexual, and trasgender (LGBT) New Yorkers at every turn, whether it's nondiscrimination protections or marriage equality."
Contributions can be made here.