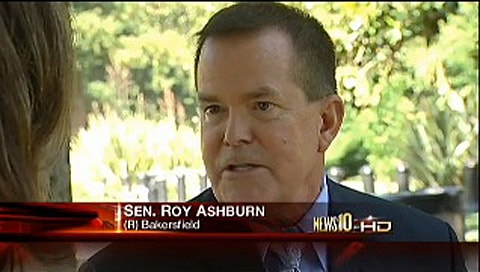 Four months after he was outed following a DUI arrest after a visit to a gay bar, California state senator Roy Ashburn talked with News10 about living openly as a gay man:
"The hypocracy (sic) is true. I lived a double life. I had tremendous passion and drive to be in public life, to be elected, and I've had a remarkable political career…No one has really spoken to me about my votes and I've decided that I'm going to vote the truth. I am no longer going to vote against rights for people because they happen to be gay or bi or transgendered. I'm not going to do that."
Ashburn says he'll remain a Republican: "The Republican party is the party that believes in limited government and individual freedom. The government doesn't get involved in people's private lives. And yet, I think the Republican party is viewed as the anti-gay rights party, and I think that's very regrettable."
Watch, AFTER THE JUMP…