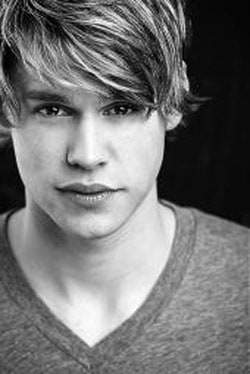 Movieline thinks that iCarly actor Chord Overstreet, recently cast as Finn's football team protege on Glee, will ultimately end up as Kurt Hummel's boyfriend.
Back in January, Ryan Murphy revealed that he was adding three recurring roles to the season two cast, including Kurt's significant other. So far, Glee has already announced that John Stamos and Charice would join the cast in recurring capacities.

· In the same statement, Murphy explained that he was completing a nationwide search for the perfect boyfriend for Kurt. Overstreet was cast after a wide talent search.

· It later leaked that Kurt's boyfriend will be a member of the McKinley High football team and if Sam is a high school athlete/protégé of Finn's, he is probably on the football team… unless Finn joins the water polo team next season.
Movieline also dropped this nugget from Comic-Con: "Murphy hopes to write an episode where he and the boyfriend are crowned Prom King & King."