What would you ask the National Organization for Marriage?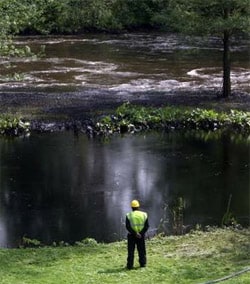 Kalamazoo River oil spill headed for Lake Michigan? May have exceeded one million gallons.

Every sister should have a brother like Antoine Dodson.

Because he's worth it: Gerard Butler the new face of L'Oreal.

Six teens who attacked gay pastor and his friend in Piedmont Park in Atlanta on July 2 to be charged as adults in bias crime: "Rev. Josh Noblitt of Saint Mark United Methodist Church and his partner were attacked and robbed by gunpoint in Piedmont Park on July 2. Before they were attacked, the couple was asked by the alleged assailants if they were gay.
'They walked up directly to us and asked, 'Are y'all gay? Two men laying on a blanket. We ought to beat y'all for that,'' Noblitt told the Georgia Voice."

States that allow gay marriage.

Senator John Cornyn to attend Log Cabin fundraiser: "I don't want people to misunderstand and think that I don't respect the dignity of every human being regardless of sexual orientation."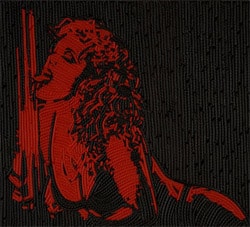 Lick-orice: Nomi Malone, immortalized in Red Vines.

Tom Hardy dips a hand inside his boxers.

YouTube censors lesbian kiss?

Anti-hate vigil held outside Staten Island White Castle where gay men were beaten: "I ask that we stop the racism, we stop the violence that is so painful, which is simply beyond explanation — painful. I ask that we all live in peace. We are all the same color blood no matter your race, your nationality, or gender or sexual identity. What matters is that we live in peace, that's all I ask."

Did Obama skip the Boy Scouts jamboree to avoid angering gays? Conservatives seem to think so.

Do you need a real daddy to help you with domestic things?

Gay-friendly Republican John Dennis challenging Nancy Pelosi in SF.

Chanel fur suits and July don't mix.

It's prophesied, bitches.

Straight female impersonator suing Simon Cowell: "I'm a female impersonator, that's what I put on my application. It's my niche, I'm not gay or a transvestite. Even one of the producers said, 'Are you gay? You must be.'
My relatives think I'm a cross-dresser now, some sort of tranny. I've been married since 1977 and I have a daughter. I'm as straight as you can get. They're portraying me as something I'm not which is defamation against my character. It's not who I am."

Rupert Everett concerned his brain has been permanently damaged from drug use.

Phytoplankton declining in world's oceans.

Gay bar to open in Berwyn, Illinois.

Vermont's gay community center has relocated: "RU12 moved from its offices in Burlington to the Champlain Mill in Winooski. The center said it wanted a more accessible space with room for meetings and events. It hopes the new location will encourage more people to visit and get involved.
'We really want to remind people that we are here and at our new location we are hoping to make some new connections and reach out to a broader community outside of the Burlington area, because we are statewide, so this is a good opportunity to let people know that,' said Kara Deleonardis, RU12 Community Center."