Melissa Etheridge files to end her domestic partnership with Tammy Lynn Michaels.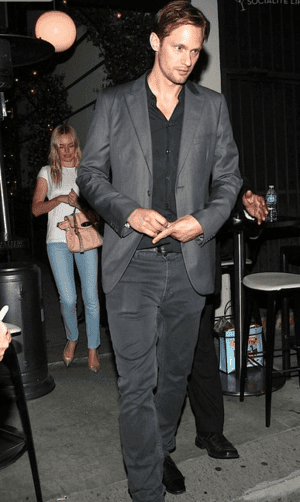 True Blood vamp Alexander Skarsgard doesn't have time for Twilght's blood-suckers.

Oil along Gulf Coast beaches found buried at least 2 feet in the sand.

Horrible: 15 men and women chased and attacked a gay couple in the UK.

Wanting to look like Lady Gaga, contact lenses from Asia are the latest fad: "Known as circle lenses, these are colored contacts — sometimes in weird
shades like violet and pink — that make the eyes appear larger because
they cover not just the iris, as normal lenses do, but also part of the
whites."

Janet Jackson performs a steamy show in New Orleans.

Carrie Prejean is now Carrie Boller.

 Costa Rican gay marriage update: "The Sala Constitucional (Constitutional Court) has ordered the Tribunal Supremo de Elecciones to suspend the process of the referendum on same sex marriages that was to have been included in the December 2010 municipal elections."

Zack Rosen has won a scholarship to the NetRoots Nation. Now he has to pony up. 

Eastern Bank has purchased Wainwright Bank & Trust, an institution that has always been a strong supporter of LGBT rights.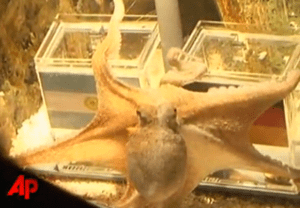 If you don't believe in psychics, you may have a hard time buying into a psychic octopus.

If Britney Spears says that if her kids told her they wanted to be in the entertainment business, she would lock them in their rooms until they're 30.

Paris Hilton was briefly detained and then unfortunately released by police in South Africa.

Madonna keeps helping her daughter promote her fashion line.

More kids: "A gay couple that made legal history when they were jointly registered as fathers are this weekend celebrating the arrival of their fourth and fifth children."