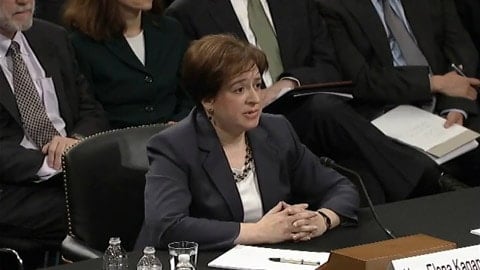 Full Senate to vote in early August:
"Democratic and Republican senators alike lamented the increasingly sharp partisan divide over the Constitution and the courts Tuesday, and then divided mostly along party lines to approve Elena Kagan, President Obama's nominee for the Supreme Court.
The lone maverick was Sen. Lindsey Graham (R-S.C.), who voted to confirm Kagan because, he said, she is smart, well-qualified and of good character. 'But yes, she's liberal,' he said, and paused. 'Sort of expected that, actually.'
Kagan won a 13-6 vote from the Senate Judiciary Committee, the next to last stop on her way to a lifetime seat on the Supreme Court."