Given attitudes toward homosexuality by younger people in general, the results aren't that surprising.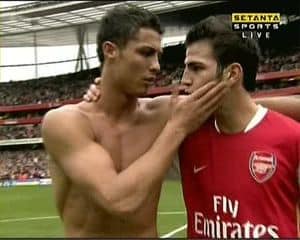 "The survey of 2,000 supporters (www.topfan.co.uk) found that only seven percent believed that soccer had no place for homosexuals.
It was conducted by culture, media and sport professor Ellis Cashmore and senior sociology lecturer Jamie Cleland.
"The big surprise was that we got what I suppose you'd call a counter-intuitive response and that was that 93 percent said they felt there was no place for homophobia in football and it should be stomped out and they felt that it brought shame on football," Cashmore told Reuters in a telephone interview.
"There was a call for greater transparency. A lot of people said they would prefer it if gay footballers came out because they don't think they would have to put up with that much abuse."
Only one professional footballer, England international Justin Fashanu, has revealed he was homosexual during his career. Fashanu committed suicide in 1998 at the age of 37."