(via americablog)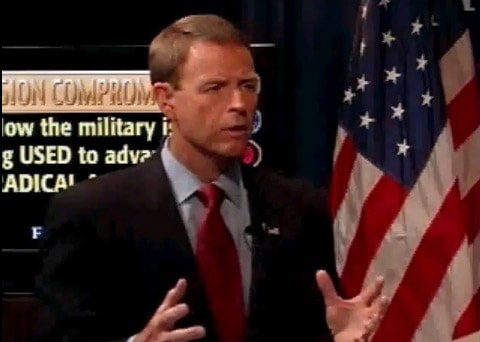 More from the Family Research Council's propaganda podcast they put out in advance of debate on the Senate defense bill that includes repeal of "Don't Ask, Don't Tell".
FRC's Tony Perkins and Sgt. Benjamin Ratliff worry about the sexual thoughts they might have if forced to "spoon" with a gay soldier in a life-threatening situation.
Says Perkins: It interjects an unknown element where it's in the back of your mind about the guy next to you."
Watch, AFTER THE JUMP…