(possibly nsfw)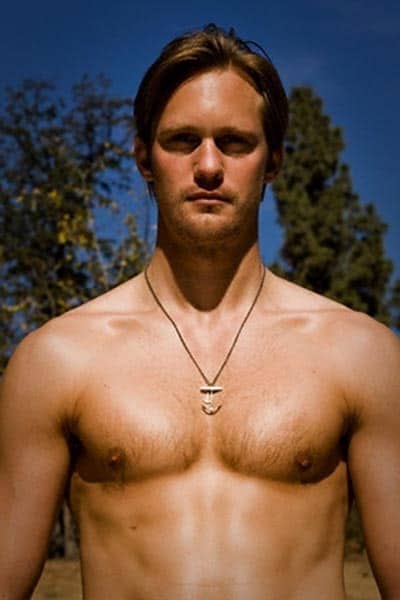 While Stephen Moyer and Anna Paquin wear a "sock" and a "patch", respectively, while filming nude scenes for True Blood, Alexander Skarsgard tells Rolling Stone that he won't wear anything:
"I don't want a sock around it, that feels ridiculous. If we're naked in the scene, then I'm naked. I've always been that way."
And we'll keep seeing it according to creator Alan Ball: "To me, vampires are sex. I don't get a vampire story about abstinence. I'm 53. I don't care about high school students. I find them irritating and uninformed."

 In related news, Pretty on the Outside offers up an alternate three-way male Rolling Stone cover.
Also in related news, I doubt anyone had a sock around it in this scene from Skarsgard's Swedish film The Dog Trick, AFTER THE JUMP…