Durand Robinson, co-owner of Atlanta's nightclub Traxx and an organizer of the city's Black Gay Pride celebration, was found shot dead in the middle of Hadlock Street early Wednesday morning, the Journal Constitution reports: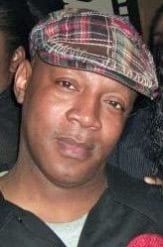 "According to Atlanta police dispatchers, a resident in the 1700 block of Hadlock Street called 911 about 1:30 a.m. to report that she heard a loud scream, looked outside and saw a man lying in the middle of the street. Investigators have not determined a motive for the shooting, but Atlanta police said that Robinson got in an argument with someone shortly before shots were fired. Robinson lived in Decatur and co-owned Traxx, on Columbia Drive in DeKalb County."
A candlelight vigil will pay tribute to Robinson, according to Black Gay Pride organizers, on September 1.
"Family and friends told WSB that Robinson may have been the victim of an attempted carjacking, but Atlanta police say investigators have not determined a motive or named a suspect in the shooting."