It seems like soccer fans in Europe care more about the way the sport is played than who plays in the games themselves. So says a new research study in the UK: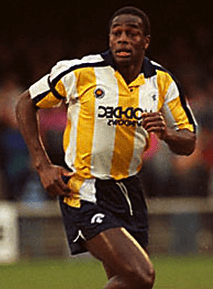 "In a survey of 3,000 people published by the University of Staffordshire, eight out of 10 supporters said gay players would have a positive effect on the sport, comparable to how the influx of black players helped the games tackle racism in the 1980s and 1990s." 
"'One fan told us: 'I'd rather have a gay player who can play than a straight one who can't.' And this is a typical view, not just from supporters but from everyone associated with football,' said Ellis Cashmore, professor of culture, media and sport at the University, in the Observer newspaper."
About half of those questioned could see a positive impact from a well-known player's coming out, comparing him to Gareth Thomas, who came out at the peak of his rugby career.
The Guardian reports: "Of those football fans questioned in the research, more than 52% believe the greatest cause for a change in attitudes in the game would be a Gareth Thomas-type player coming out. A campaign backed by leading players was also considered by almost 31% to be influential."
One respondent in the study believes an openly gay footballer could be win-win for the player: "He could make a lot of money [as] the first gay footballer….when football joins the 21st century."
The actual first player in the sport to publicly come out was Justin Fashanu who did so in 1990. He sadly took his own life eight years later.