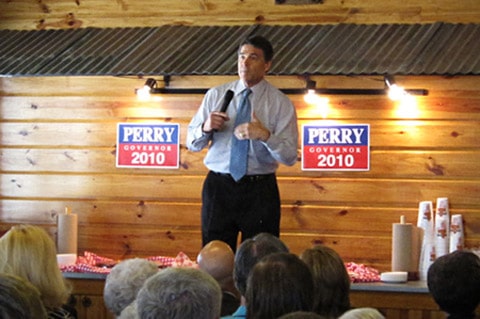 On the campaign trail, Governor Rick Perry talked up Texas:
That prompted a question, later on, from someone in the audience who wanted to know if the governor of Texas wants to be the next president of the United States. "No," Perry said. "I have no intention to go to Washington, D.C., except maybe to go to a museum, like the Smithsonian."

Social issues might be in the back seat, but they're still in the car: "There is still a land of opportunity, friends — it's called Texas," Perry said. "We're creating more jobs than any other state in the nation. … Would you rather live in a state like this, or in a state where a man can marry a man?"