Facebook study finds narcissistic users spend most time on site: "Mehdizadeh found that Facebook users who were highly narcissistic with low-self esteem tended to spend the most time on Facebook and were highly self-promoting than those with high self-esteem and low narcissism regardless of gender."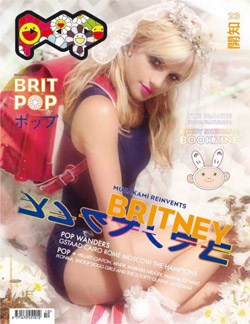 Britney Spears gets the manga treatment from Takashi Murakami.

Lindsay Lohan freed from prison.

Meg Whitman pays conservative bloggers thousands of dollars to say nice things about her: "In December of 2009, Red County received $20,000 from the Meg Whitman campaign, which has sent the site $15,000 a month since then. The money is ostensibly for advertising, yet by conventional measures the numbers don't add up."

Russian gay rights activists appeal to European Court of Human Rightsover refusal of a Moscow official to authorize protests demanding his resignation in 2009.

Jake Pavelka shows off his biathlon bod.

Genital piercers not who you think they are.

Halifax scam artist Keith Fudge, who ripped off $20,000 in sales from a gay bar there, is sighted.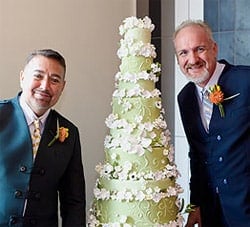 Oprah chef Art Smith marries his partner Jesus Salgueiro at the Lincoln Memorial in D.C.

Levi Johnston's letter of intent to be mayor of Wasilla.

LISTEN: The first single from Hercules and Love Affair mastermind Andy Butler's new label.

Attention Target shoppers: Pete Wentz and Ashlee Simpson Wentz in aisle 3. "A rep for Wentz and Simpson-Wentz did not immediately comment. A rep for HRC referred us to MoveOn.org, the liberal group that's spearheading a boycott of Target."

Shuffler.fm lets you discover new music blogs while you listen.

Navy Chief who hazed Joseph Rocha may retire with full pension: "The senior chief petty officer, who from 2005 to 2006 led a Bahrain-based canine unit that was plagued by widespread documented abuse, denied much of his alleged misconduct in February during a retirement board hearing, a proceeding normally reserved for commissioned officers."

Jensen Ackles plays some shirtless soccer.

Mark Wahlberg: Marky Mark is dead to me.

The NYT presents a Q&A about gay-friendly spots in Buenos Aires.

Shirley Sherrod turns down job offer from Agriculture Department.

Jonathan Groff set to make West End debut, talks about his parents: "His father trained horses for harness-racing and his mother taught PE at a local school. But despite the conservative nature of their community, neither his decision to be an actor nor his homosexuality fazed them, he says. Both are flying to London to see his performance in Deathtrap – the first time his 57-year-old father has left the US. 'When I wanted to be an actor, my dad understood it, as he has his passion for horses,' he says. 'And the interesting thing about coming out is that everyone in their life – gay or straight – in a way comes out. Like debutantes, they have a coming out, saying, 'Look, this is who I am'.'"