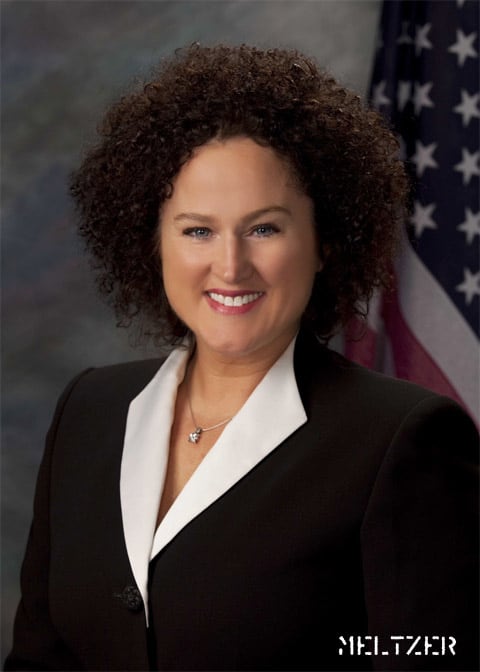 A race for the state Senate in Michigan has turned homophobic and ugly with the release by candidate Kim Meltzer of a flyer against her opponent Leon Drolet that's being called "the pinnacle of nastiness" and "the worst in gutter politics" according to local station WDIV.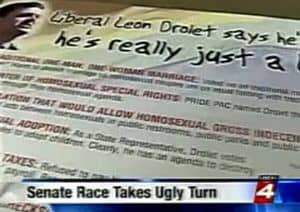 ClickonDetroit reports:
"The mailing shows Macomb Township Republican Leon Drolet's face superimposed over a rainbow flag, with two male figures holding hands.The accusations are designed to make Drolet, the chairman of the Michigan Taxpayers Alliance, out to be the ultimate liberal in a conservative primary in Macomb's Northern District.'It's all appalling, but the fact that she claims I want to legalize public sex in restrooms, and introduce legislation to do that, is a flat-out bold-faced lie. Completely unsupportable and disgusting,' Drolet said.Drolet's competition for the republican nomination, Kim Meltzer, is the author of the mailing.Meltzer did not return calls to Local 4 for comment.Meltzer's claims cannot be backed up by votes when Drolet was a county commissioner and state representative.What he voted for when he was a State Rep. in 2003 was a bill the repealed unconstitutional laws that include banning swearing and gay sex.Drolet was one of many lawmakers who supported overturning the arcane laws."
Watch WDIV's report, AFTER THE JUMP…