If anyone can pull off a possibly supernatural ballet thriller with psychotic breaks and lesbian mashing, it's director Darren Aronofsky who knows from hallucinatory visuals (Requiem for a Dream, The Fountain), self immolation (The Wrestler) and general psychosis (Pi). I'm totally obsessed with this already and it's only a trailer. "What happened to my sweet girl?!?" Chilling. Watch it.


The Awl has published a hilarious celebrity forgiveness chart. Oh, the court of public opinion. It's a sometimes nonsensical place but some of the "forgiven" people never fully got their careers back so is that true forgiveness? Do you hold any grudges with celebrities? I would gladly forgive Lindsay Lohan all if she would only become a good actress again.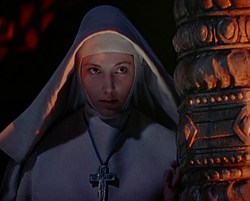 Did you know that the technicolor marvel Black Narcissus (1947) about a group of nuns overwhelmed by the Himalayas was recently rereleased in a special Criterion Collection edition? See it. Trying to choose a favorite shot is hugely difficult since the whole thing is such colorful fascinating weirdly erotic cinema. It's way ahead of its time for 1947 which is why this fanmade trailer, setting it against 2010 Inception music is such a treat. But be warned. That faux trailer is kind of spoilery. Why do nuns always make such smashing movie characters?

Toy Story 3 became the highest grossing animated film of all time (unadjusted for inflation) a short while ago. Yay Woody! A box set of all three Toy Story films arrives in November. Let's hope they make a promo reel about Ken & Barbie losing their minds over what to wear for Oscar's red carpet in February 2011.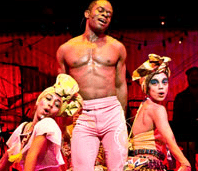 Broadway's Fela, which tells the life story of Afrobeat legend Fela Kuti, is closing in a few months and Patti LaBelle is just the diva to wrap things up as Fela's mother. Whoever plays Fela in the movie –with Will and Jada as producers, someone hasgot to have considered making it a movie by now — will be Oscar nominated. It's a juicy 'star' role: sex appeal, comic and tragic beats, opportunities for biopic mimicry, political fire at a safe distance (read: the past and in another country). It could easily add Oscar gold to its already exuberant colors.

Maggie Gyllenhaal & Peter Sarsgaard probably don't say "no" enough to movie offers given their respective talents (better suited to actual full bodied characterizations that one-note support) but maybe the marrieds will rock a supposedly Sid & Nancy type love affair in a biopic about bluegrass pioneer Bill Monroe.
Peter is still waiting on his first Oscar nod (if you can believe it) but which Gyllenhaal will win the race to a second Oscar nod, Jake or big sis Maggie?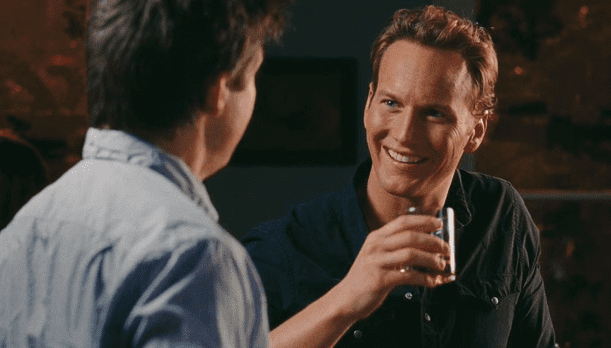 Patrick Wilson, sperm donor of choice.


NATHANIEL ROGERS
…prefers air conditioned movie theaters to hot beaches in the summertime. He blogs daily at the Film Experience.

Now Playing
It's a crowded weekend for new releases. Nanny McPhee Returns and Bow Wow has a winning Lottery Ticket. If you're in the mood for gore comedy, there's Piranha 3D. Meanwhile over in The Switch, Jason Bateman spills Patrick Wilson's sperm and — uh, wait, that sounds way more interesting than it is — and he improvises with his own to make sure Jennifer Aniston stays on her babymaking track. In limited release you can see Mao's Last Dancer or the very funny and horny Soul Kitchen from acclaimed Turkish-German director Fatih Akin.
Bonus Scenes

Fall film festival season is almost upon us. New York, Toronto and Telluride are finalizing their glittery lineups and pedigreed Oscar hopefuls will follow those premieres into regular theaters in time. Venice will kick off their fest with the psychological ballet thriller Black Swan which stars Natalie Portman and Mila Kunis as rivals and more.  
Don't look so worried Natalie!
More, AFTER THE JUMP…