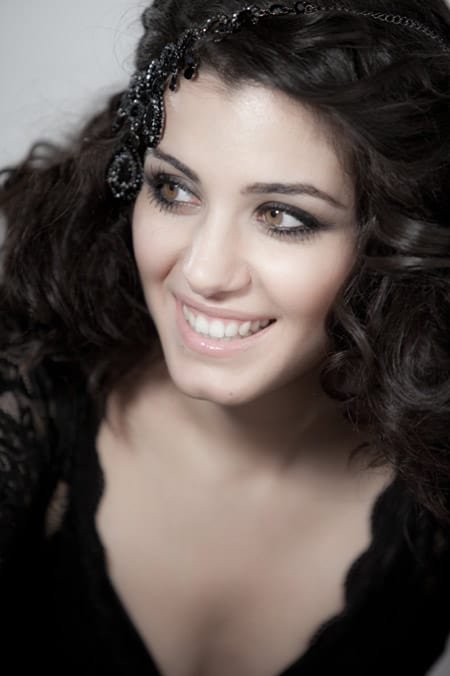 Modern Tonic — a free daily email of gay-approved pop culture gems (before they've been co-opted by everyone else) — presents a weekly music update here on Towleroad.



TODAY'S FEATURED NEW RELEASES:
"I'd love to kill you with a kiss." Those are the first words of Katie Melua's fourth studio album The House. And damned if that's not exactly what the singer does — kill us with a mesmerizing, dark-hued collection of songs that's 180° from her normally bucolic, multi-platinum songwriting. Produced by William Orbit (Madonna's Ray of Light) and written with help from Guy Chambers (Alanis Morissette), Melua takes a leap into the pop unknown with her most exhilaratingly strange set of songs yet. Think of Kate Bush transforming from the ethereal songwriter of Never for Ever to the trailblazing eccentric of The Dreaming and you'll have a sense of Melua's accomplishment on The House. She tackles love's primal obsessions in her strong, clear mezzo-soprano, the better to lure us into her comfortable, if haunting, new abode.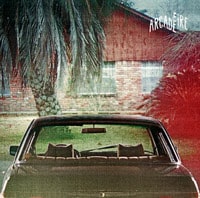 With the release of Arcade Fire's latest, The Suburbs, it seems not much separates the Canadian collective from U2 (except maybe international superstardom). Both love big, meaty themes — spirituality, social dystopia, war — that they humanize with an intense passion. The Suburbs was inspired by the Butler brothers' memories of growing up in Houston, Texas, and they transform these experiences into universal truths. "City with No Children" — which revolves around a very Edge-like guitar drone — turns isolation into communal reminiscence. The ornate "Rococo" meshes Neil Young's plaintive folk melodies with the knotty post-modernism of Talking Heads. And "Modern Man," with its loping Tom Petty riff and Cure-ious countermelody, is a worrying lament for contemporary life. Not unlike U2, the trick that Arcade Fire pulls off is that no matter how bleak and unsettling the outlook, there's comfort in our common problems.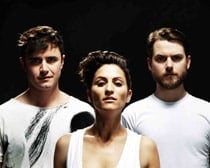 August must be National Mix-and-Match Month, because we have a trio of remix collections from three favorite pop Divas. Our Lady of the Gaga releases The Remix, 10 club-crazy re-imaginings from some famous electro-lights such as Stuart Price ("Paparazzi"), Frankmusik ("Eh, Eh (Nothing Else I Can Say)") and Starsmith's manic take on "Bad Romance." Sidetracked (import only) is an hour-long DJ mix from La Roux that's like a dance history lesson, with seamless flows from Doris Troy's 1963 "Just One Look" to Heaven 17's 80's nugget "Come Live with Me" to 2009's "When I Grow Up" by Fever Ray. Special item: La Roux's own version of The Rolling Stones' "Under My Thumb." Last but never least, Canada's Dragonette offers Mixin to Thrill, seven stellar remixes from 2009's fantastic Fixin to Thrill album, plus three perfect new tunes: "Volcano," "Our Summer" and "My Things."

MUSIC NEWS: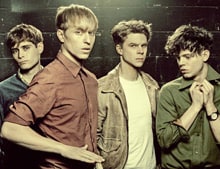 Brooklyn's indie darlings the Drums have announced a tour to support their debut, self-titled album. A CD release date of September 14 has been set (we covered the album's digital release in June). Download a free mp3 of album track "Down by the Water" here.



Hot Chip will release We Have Remixes, an EP featuring four alternate versions of tracks from One Life Stand, on September 7. The band will be supporting LCD Soundsystem on tour in the U.S. in October.

Will.i.Am says  the Michael Jackson album of previously-unreleased material due this November is a bad idea, citing the artist's perfectionism about all aspects of his music: "You don't disrespect someone when they're gone. … How much can you suck from his energy? … Freaking parasites!"

Tracey Thorn will release Opposites, an EP of remixes of three tracks from Love And Its Opposite, on August 31. Thorn says the songs are less dancefloor-oriented, and more in the direction of her work with Massive Attack. Download a free mp3 of the Walls remix of "Kentish Town" from the EP here.



Lady Gaga scores 13 MTV Video Music Award nominations, the most for any artist in one year in the show's history.

Susan Boyle to play the high school lunch lady in a Christmas-themed episode of Glee this year.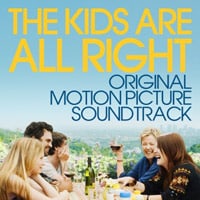 Revisit the movie of the summer — no, not Inception — with The Kids Are All Right's Original Motion Picture Soundtrack. Hot tracks include MGMT's "The Youth", Uh Huh Her's "Same High" and David Bowie's "Black Country Rock" which made Mark Ruffalo on a motorcycle even sexier.
Multi-octave New Wave kook Nina Hagen releases her 16th album, Personal Jesus, 13 country-blues tunes of religious content, including her cover of the Depeche Mode title track.
The gorgeously chill Swedish electro duo jj finally gets a U.S. physical release for their second album, jj n°2. The sweetly Caribbean "Things Will Never Be the Same Again" is a perfect end-of-summer jam.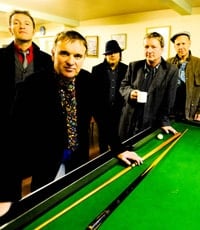 Old Wavers Squeeze revisit classic tracks on Spot the Difference, with new (or are they?) takes on "Black Coffee in Bed," "Up the Junction" and more.
Also released: Los Lobos — Tin Can Trust; The Black Crowes — Croweology; Buckcherry — All Night Long; Wavves — King of the Beach; Autolux — Transit Transit

MUSIC VIDEOS:

Pag Films — "The Lady Is Dead"
Less a video than an elegantly homoerotic short film. Director Roy Raz transforms U.K. chamber orchestra the Irrepressibles mournful "In This Shirt" into images of hunky men washing a convertible, ladies with a mouthful of sensual pearls, and an ink-stained threesome. "I am lost in a rainbow," sings Jamie McDermott, and here is the proof.
Karen Elson — "Pretty Babies"
Jack White's English model wife Karen Elson approaches her video the way her husband makes music — simple, homey, without distraction. The song's the thing, and this one's a bluesy jaunt perfect for the twisted seduction scene in a David Lynch film.
Hurts — "Wonderful Life"
The deafening buzz around this theatrical Manchester synth-duo grows with this stylish clip. Imagine Antonioni directing a Euro-noir with scantily clad and choreographed femme fatales and you'll have an idea. From their forthcoming debut Happiness.
Grum — "Through the Night"
U.K.'s electro man Grum (Graeme Shepherd) makes the gay underpinnings of 80s buddy cop films explicit in this cheesy, funny and long overdue parody.