Terry Kroeger, the publisher of the Omaha World-Herald, today announced in a statement that the paper would publish same-sex marriage announcements following anger over its rejection of a local lesbian couple's request.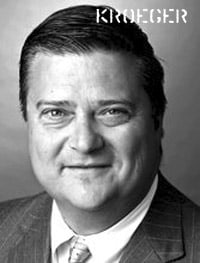 Writes Kroeger in his statement:
There has been quite a lot written online recently about a practice of this news organization to not accept same-sex marriage announcements.

Today we are changing that practice and setting the record straight on our approach generally toward gay and lesbian issues.

The "Celebrations" page of the Omaha World-Herald has provided a place to buy space to celebrate weddings, engagements, anniversaries and birthdays. It will continue to be just that. Celebrations announcements regarding legal weddings, engagements for legal weddings or anniversaries of a legal marriage will be welcomed, regardless of the genders of the couple. We will not run announcements regarding commitment ceremonies, partnerships and other non-marriage unions, again regardless of gender.

Some will criticize this action because they would prefer that same-sex announcements not appear in their newspaper. Others will say it doesn't go far enough. Our sense is that this change will provide for a public "celebration" of important milestones in the lives of people who take the significant steps toward legally sanctioned marriage. Iowa and four other states as well as the District of Columbia have legalized same-sex marriages. We will publish Celebrations announcements of marriages from those jurisdictions.
Kroeger also personally congratulates the lesbian couple who inspired the change:
Last week, Omaha businessman Jeff Wilke called me about placing an announcement for the planned union of his daughter, Kristy, and Jessica Kitzman. Unfortunately, the conversation ended before we had a chance to fully discuss the matter. Instead, the matter went public on Facebook and generated a firestorm among folks who care passionately about the issue.

So, given that Kristy and Jessica's plans were the genesis of this controversy, let me pause here to congratulate them on their plans. Kristy, Jessica: I wish you a long and happy life together, and congratulate you and your families.
Kroeger concludes: "This news organization is not guilty of hating gays and lesbians. Should we have seen this issue more clearly? Probably. Have we been too slow in reacting to this matter? Maybe. But hateful? Never."