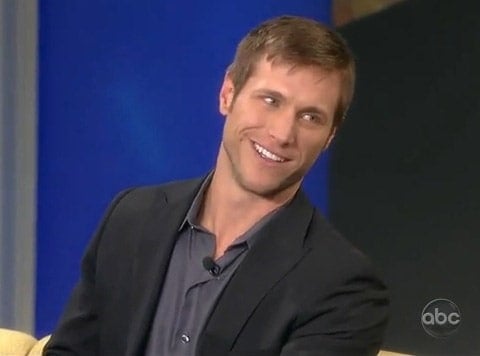 Bachelor Jake Pavelka talked about rumors he is gay on The View yesterday, after being asked about being intimate on camera by Elisabeth Hasselbeck.
"There was a lack of intimacy because our problems were so heavy. I can't separate love and intimacy and that's the Southern guy in me and apparently that makes me gay."
Pavelka then turns to Hasselbeck and says, "I can't see how somebody could look at you and not be completely attracted."
Watch, AFTER THE JUMP (starts at about :50)…