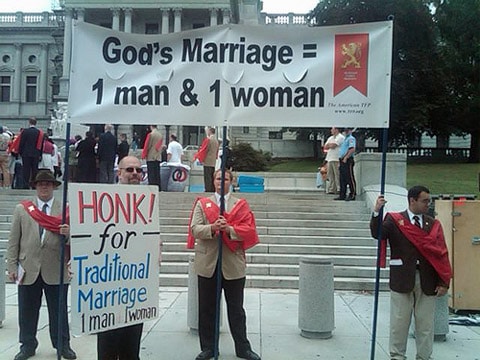 My, the "traditional marriage" supporters in Harrisburg, PA are colorful and coordinated.
NOM Tour Tracker photographed this group from the American Society for the Defense of Tradition, Family and Property on NOM's penultimate stop in Pennsylvania.
They also interviewed the group's lead twink, who is adamant about his definition of a family.
Watch, AFTER THE JUMP…