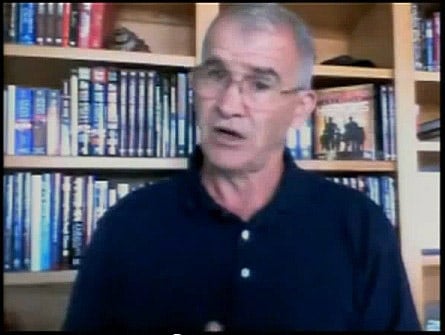 Why? Because Bible-reading Christian recruits don't want to be put in a unit with soldiers reading gay porn, NAMBLA members, pedophiles, or anyone who might be in, or want to have a same-sex marriage
Convicted felon (later granted immunity) Oliver North recorded this segment for the FRC's ugly "Don't Ask, Don't Tell" scarecast.
North has expressed some of these sentiments before on a FOX segment with Sean Hannity.
Watch, AFTER THE JUMP…