Former Arizona state representative Steve May is heading up some dodgy party maneuvering in Arizona, the NYT reports, recruiting homeless people for the Green Party ticket in order to siphon votes from the Democrats: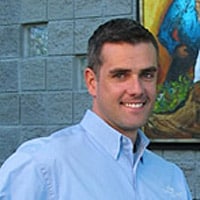 "The Democratic Party is fuming over Mr. May's tactics and those of at least two other Republicans who helped recruit candidates to the Green Party, which does not have the resources to put candidates on ballots around the state and thus creates the opportunity for write-in contenders like the Mill Rats to easily win primaries and get their names on the ballot for November. Complaints about spurious candidates have cropped up often before, though never involving an entire roster of candidates drawn from a group of street people. 'It's unbelievable. It's not right. It's deceitful,' said Jackie Thrasher, a former Democratic legislator in northwest Phoenix who lost re-election in 2008 after a Green Party candidate with possible links to the Republicans joined the race. 'If these candidates were interested in the democratic process, they should connect with the party they are interested in. What's happening here just doesn't wash. It doesn't pass the smell test.'"
May is running for the Arizona legislature on the Republican ticket.