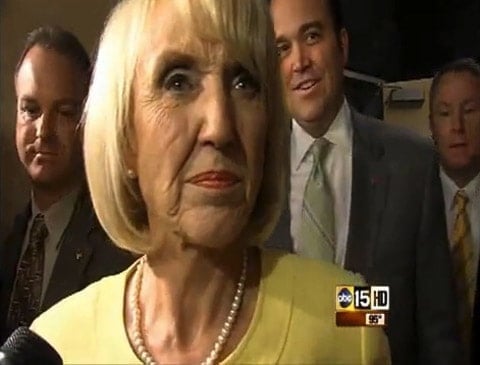 Following last night's gubernatorial debate in which she couldn't complete an opening statement, Arizona Governor Jan Brewer was confronted by the press over her false statements that beheadings were occurring in the desert.
After sidestepping the question in the debate, she does it again before running from a gaggle of press.
Watch, AFTER THE JUMP…
Remember, God tells her what to do these things.