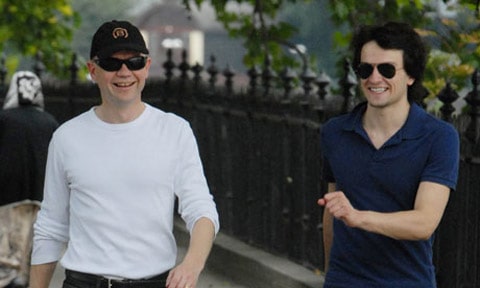 British Foreign Secretary William Hague issued a statement today after internet rumors suggested he was in a relationship with a 25-year-old male aide named Christopher Myers, who recently resigned:
"Mr Hague's office put out the statement in response to internet rumors that suggested that he had recently shared a room with Mr Myers, a long-time aide who was handed a government job over the summer."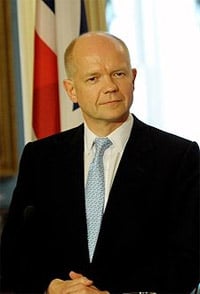 Said Hague in the statement: "I feel it is necessary to issue this personal statement in response to press and internet speculation over the last ten days. Earlier this year a Sunday newspaper began questioning whether my marriage to Ffion was in trouble, and last week another media outlet asked whether there was a statement about our supposed separation. This seemed to be linked to equally untrue speculation surrounding the appointment of Christopher Myers as a special adviser. He is easily qualified for the job he holds. Any suggestion that his appointment was due to an improper relationship between us is utterly false, as is any suggestion that I have ever been involved in a relationship with any man. He has now told me that, as a result of the pressure on his family from the untrue and malicious allegations made about him, he does not wish to continue in his position. It is a pity that a talented individual should feel that he needs to leave his job in this way."
Hague also felt it necessary to clarify information about his marriage:
"However, we now feel it necessary to give some background to our marriage because we have had enough of this continued and hurtful speculation about us. I have made no secret of the fact that Ffion and I would love to start a family. For many years this has been our goal. Sadly this has proved more difficult for us than for most couples. We have encountered many difficulties and suffered multiple miscarriages, and indeed are still grieving for the loss of a pregnancy this summer."