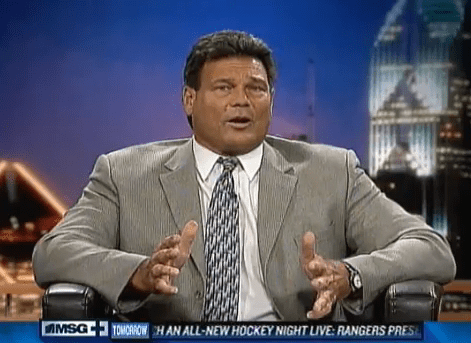 Earlier this week GLAAD called for an apology from Dan Hampton for mocking gays with an on-line comment. Said the sportscaster: "The Cowboys think they are Clint Eastwood; they're more of the 'Brokeback' variety if you know what I'm talking about."
Well, the self-deprecating, on-air apology has come.
"I made a couple of comments about Katrina and the gay community that not only embarrassed myself but the fine people here at Pro Football Weekly. I'm an idiot, and I truly am sorry if those comments bothered or offended any of our great and wonderful viewers, and again, I'm truly sorry about that."
Watch his apology, which sounds a bit forced if you ask me, AFTER THE JUMP.