Hear a song from the musical, Spider-Man: Turn Off The Dark.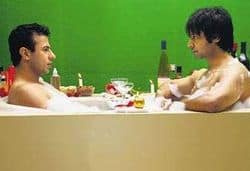 Screenwriter of "Bollywood's Brokeback Mountain" proves that Indian Cinema isn't that much different than Hollywood: "I wanted a more established and senior actor. But when I approached some of them, they rejected it straight away, which is quite sad because if you offer these actors the role of a smuggler or a terrorist, they'll do it. But offer them the role of a gay man and they have apprehensions."

Megan Fox gets freaky.

Scruff: It's Grindr for the bears.

Barge leaks 100 tons of oil into the Nile river, but is stopped after causing further environmental damage.

HIV transmissions among gay men in France is "out of control": "Scientists from the French National Institute for Public Health Surveillance found that nearly half of the 7,000 people newly infected with HIV in the country in 2008 were gay men, and the incidence among homosexual men is 200 times higher than in the heterosexual population."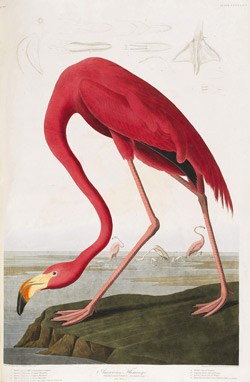 One of only 199 copies of the 19th Century book "Birds of America" by John James Audubon set to be auctioned by Sotheby's in London for $6 million.

Tim Gunn is on why he's still not out to his mother: "I approach it this way, and please don't think a huge of amount of discomfort didn't permeate every molecule of my being as I was contemplating this whole thing. But I asked myself, 'What do I gain from this and what does she gain?' I certainly never talked about being interested in women or men with her."

Zac Efron is almost unrecognizable with his new beard and sunglasses.

Glenn Beck and Sarah Palin claim that it was a coincidence their rally of a few weeks ago fell on the anniversary of Martin Luther King Jr.'s deliverance of his "I Have a Dream Speech." The duo are holding another event tonight, on the 9th anniversary of 9/11. once again, they're claiming the date is a "coincidence."

Someone did decide to burn a Quran at Ground Zero today after all.

Glee actors in Simpsons form.