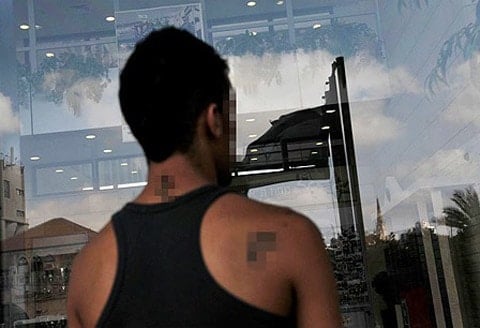 A family has been indicted in Israel for the torture and kidnapping of a gay relative, ynet reports:
"They kidnapped and threatened their family member over his sexual preferences. Angel's family, who kidnapped him from Tel Aviv in an outrage over his gay and cross-dressing lifestyle, was indicted Thursday in Tel Aviv District Court for a series of serious charges, including kidnapping and false imprisonment. The indictment states that the family viewed Angel's sexual orientation and his work as a drag queen in Tel Aviv's clubs as a violation of the family's honor, which, in their eyes, justifies killing him. Eight of his family members, including one minor, are charged with kidnapping him on a number of occasions, imprisoning him, and beating him."
The Jerusalem Post offers this version of events:
The first kidnapping attempt occurred in May. The accused told their victim that him mother is sick, and they should visit her in Tamra. When he refused, they dragged him into the car, and brought him to his parents' home, where they beat and slapped him, tied him up, and locked him in the room. The victim's brother released him, after the victim told a friend to call the police.

He was attacked again at a family wedding, during which he ran into the woods and did not come out until police came. Three weeks before the wedding, his mother called and warned him to remove the pictures in which the victim is in drag, saying "the family will come get you, and that'll be the end of you."

On August 23, the family members came to the victim's Tel Aviv apartment, sprayed pepper spray in his face, and pushed him into a car that was waiting for him outside. They tied his hands with belts, blindfolded him with scotch tape and threatened to stab him if he resists. Once they arrived in Tamra, the accused chained him to a window and locked him in a room.
Eight family members have been charged and a request has been filed to arrest seven of them until sentencing proceedings.