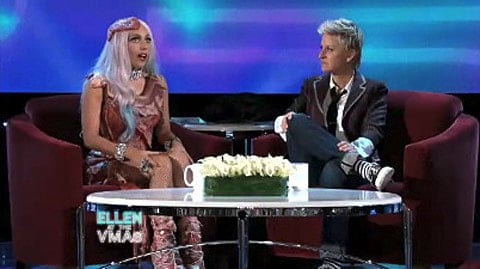 Lady Gaga continued her advocacy on "Don't Ask, Don't Tell" on today's season premiere of Ellen, taped directly after her win at the VMAs. She urged viewers to call Senator Harry Reid to tell him to schedule a vote on DADT and the Defense Authorization Bill.
BTW, Reid's number is (202) 224-3542. CALL IT.
Ellen also presented Gaga with a leaf bikini.
Watch, AFTER THE JUMP…