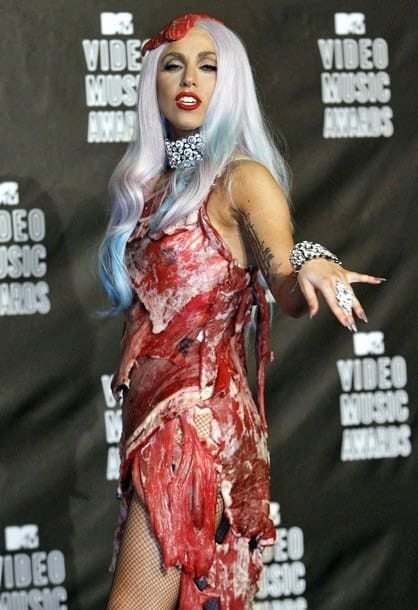 Not the eatin' kind, apparently:
"You might assume that the dress, made from a cut of meat known as 'matambre' in the designer's home country of Argentina, would be headed for some sort of deep freeze. Otherwise, it would become a hostel for maggots. But you'd be wrong. The designer, Franc Fernandez, tells me the beef's true fate: 'The dress will go through a process where it becomes a sort of 'jerky' and will be archived. Thank you.'"
But what about the prime rib of America? That, apparently, has become the hostel for maggots.