According to Movie | Line, Phoenix is obsessed with convincing his entourage to whip their man bits out (he himself does not go full frontal) and that's but one of the 9 most unsettling things about the movie. On a more serious note, Two Lovers (2009), which unfortunately arrived during this tailspin is quite a good movie and Phoenix is excellent in it. Rent it.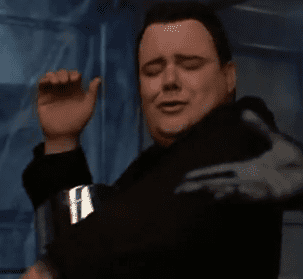 You may have already heard but I thought I should note the death of out gay character actor Glenn Shadix, a Tim Burton regular. Most people remember him as bitchy interior decorator "Otho" in Beetlejuice. He passed away after a fall in his home. He was 58. He rode in the gay pride parade in his home state of Alabama a couple years back while on a break from his movie career, which was shifting to mostly voice work though he had a recurring role on HBO's Carnivàle in 2005.

Lindsay Lohan may be getting her Oprah moment. No one is really confirming or denying but don't expect a hard hitting interview.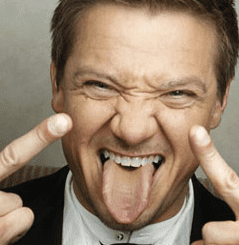 Since we love Jeremy Renner, we must share this tidbit from the Odd Rumor department. He might be playing Hansel next. As in Hansel & Gretel… but all grown up in the kind of awesome / kind of horrible sounding Hansel & Gretel: Witch Hunters. That whole "reintrepret classic stories through modern lens and weird angles" is big right now what with Pride & Prejudice and Zombies also coming to the big screen. Makes you wonder when they're ever going to get around to the movie version of Wicked which seems forever trapped in the pre-production "discussions" phase.

By Ken Levine… a great TV insider blog is playing a bitchy but highly enjoyable movie star game: "When will they do a TV series?"