McDonald's makes clear distinction between "boy toys" and "girl toys." Sorry for the inconvenience.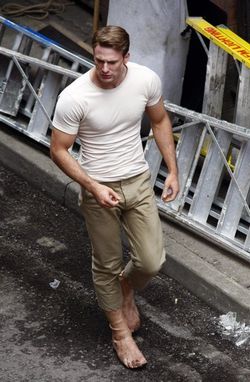 Chris Evans wpre plastic feet on the Captain America set. That's not where my eyes are going.

Although I don't recall particularly enjoying the first two Bill and Ted movies, I am surprisingly excited to hear there will be a third installment of the Keanu Reeves-starring buddy adventure franchise.

What are you doing this weekend? If you live in San Francisco or New York, perhaps you should check out Howl, the Allen Ginsberg biopic starring James Franco; it opens in those cities today. Sorry, rest of America.

Is The Situation a straight man trapped in a gay man's body? Michael Musto seems to think so.

Partisan politics is getting ugly: Harry Reid and Sharron Angle supporters turned to fisticuffs at a candidate forum today.

Lindsay Lohan's back in jail after failing a drug test. Should we feel bad for her clear dependence, or feel contempt over her disregard for the law?

NBC Universal chief executive Jeff Zucker announced today that he's leaving the company after Comcast officially takes the reins. Comcast chief operating officer, Steve Burke, agreed on that timing, said Zucker: "He made it clear that they wanted to move on at the close of the deal and I was completely comfortable with that."

The Texas Board of Education today approval a resolution warning text book makers to avoid an alleged "gross pro-Islamic, anti-Christian" bias.

Your brain on art.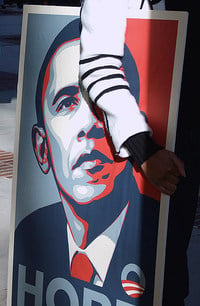 Shepard Fairey, the artist who created the world's most famous Obama poster, says he has given up on the president's ability to make progressive change on matters like health care and lobbying restrictions: "Obama was the delivery device in theory. Now, I realize that he maybe is
not the correct delivery device, and I'll just deal with those issues
separately."

"I explained we're a family-run business, we have two young, impressionable daughters and we thought maybe it was best not to do that," said Indianapolis baker David Stockton about why his establishment refused to sell local students cupcakes for National Coming Out Day, which is coming up on October 11.

Kathy Lee Gifford and Hoda Kotb wisely suggested guest co-host Michaele Salahi not appear in Playboy.

There goes another one: devastatingly handsome Inception actor Tom Hardy and his girlfriend Charlotte O'Reilly are engaged.

The LGBT-inclusive Indiana Youth Group has filed a lawsuit against the state's Bureau of Motor Vehicles for refusing a gay-friendly vanity plate that would raise money for the group. The BMV says the group does not prove it's mission has an "uncommon level of statewide distinction and benefit."

Claire Danes looked stunning at a celebration of Spanish language women's magazine Vanidades' 50th Anniversary last night.

Andrew Sullivan offers his take on the Libertarian Party's seduction of gay voters.

Without further ado, Barry Manilow's "Mandy."