"The office of the Senate Sergeant at Arms has concluded its investigation, and I responded to that report immediately with the removal of a member of my staff. I commend the Sergeant at Arms, Terrance Gainer, and his staff for their very thorough and professional work.

"I have called Mr. Jervis, the blog's author, and apologized to him personally, and I am sorry for the hurt this incident has caused. Regardless of one's position on issues and policies, such comments are simply unacceptable, are not befitting those who work in the U.S. Senate, and I will not tolerate them from my staff."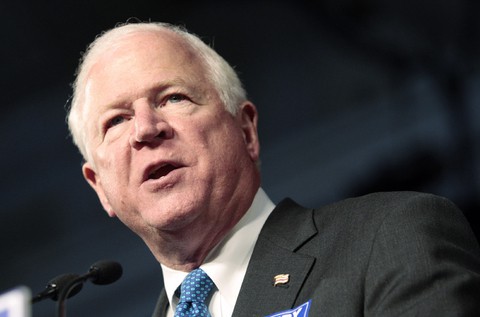 This is a pleasant surprise: Sen. Saxby Chambliss personally called blogger Joe Jervis to apologize for an anti-gay message one of his staffers left on his site, Joe My God.
Though Joe wasn't taping the conversation, he offered this paraphrase of the Senator's remarks:
Joe, I don't know if you're Republican or Democrat, liberal or conservative, but none of that should matter. Because what was said on your blog by someone from my office is just not acceptable, no matter who is saying it and who it's being said to. I just want to offer my sincerest apologies.
The Republican Senator from Georgia also insisted that the delay in finding the culprit was simply a matter of due diligence, but assured Jervis the staffer has been sacked. 
Chambliss' office also sent out a press release on the matter, which I've included AFTER THE JUMP…