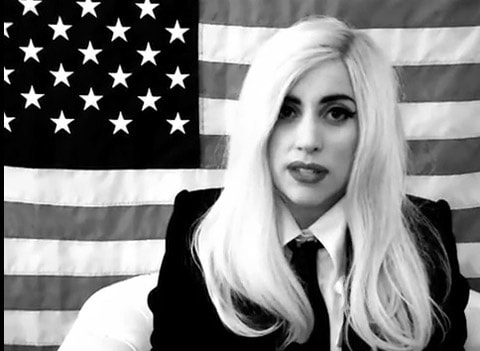 Lady Gaga continues her advocacy for the repeal of "Don't Ask, Don't Tell" with this direct video explaining the serious prejedices of the failed military gay ban and urging Senators to vote for its repeal.
Says Gaga: "I am here to be a voice for my generation."
In the video, Gaga calls her own senator (Chuck Schumer), and explains how you can too.
Call your senator at (202) 224-3121 or go to http://www.sldn.org/gaga.
Watch, AFTER THE JUMP…