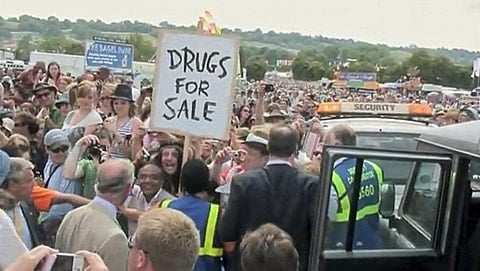 As Prince Charles was leaving the Glastonbury Festival a costumed man (some suspect to be Banksy himself) confronted HRH and urged him to work to "re-hempify the UK".
Watch, AFTER THE JUMP…
This is one of two new videos posted by Banksy recently. The first, which I posted earlier in the week, commented on the BP oil spill.