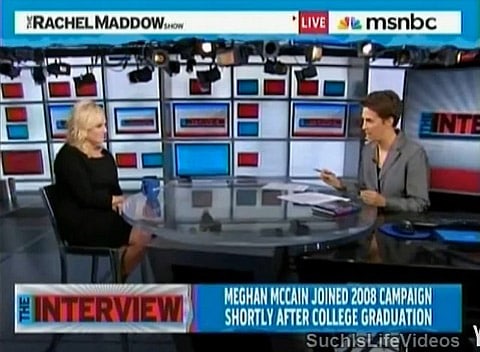 Meghan McCain sat down with Rachel Maddow last night to discuss her new book Dirty Sexy Politics. She also tweeted the below photo from backstage.
Maddow asks McCain if she talks to her father about his opposition to repealing "Don't Aak, Don't Tell".
Says McCain: "We really had to come to a sort of 'come to Jesus' moment that we agree to disagree."… For me it's just a civil rights issue. I believe in freedom on a very basic level…"
Watch the interview, AFTER THE JUMP…