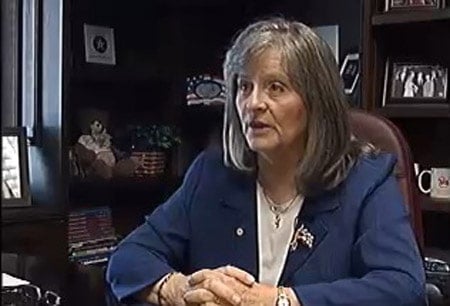 Oklahoma Rep. Sally Kern is back comparing gays to terrorists again — saying gays are actually worse because they're everywhere, "bombarding" the nation with homosexuality — while the country has only had three terrorist attacks.
FOX25 (via dallas voice):
When you mention the name Sally Kern, most people think of the now-infamous speech she gave two years ago, declaring homosexuals more dangerous to America than terrorists. But that is the first of many misconceptions Kern says she wants to clear up.

"Here in America we've had what maybe three known real big terrorist attacks on our nation," Kern said. "But every day our young people especially, all of us, but our young people especially are in a sense bombarded with the message that homosexuality is normal and natural."
Watch the video HERE.