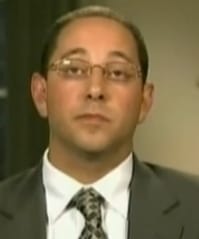 Michigan Attorney General Mike Cox has finally done the right thing and suspended Andrew Shirvell, his staffer who has been harassing Chris Armstrong, the openly gay president of the University of Michigan's student body.
Cox has consistently said that Shirvell was protected by the First Amendment, and told Anderson Cooper that very thing on Wednesday. Apparently public pressure proved to much, however, and now Cox announced that Shirvell is being reprimanded Shirvell's taking a leave of absence.
Meanwhile, Armstrong has taken Cox's advice and is pursuing a protective order against Shirvell, and the University has banned him from campus.
UPDATE: Original reports out of Michigan described Shirvell's situation as a "suspension." Turns out he's taking a voluntary leave of absence.