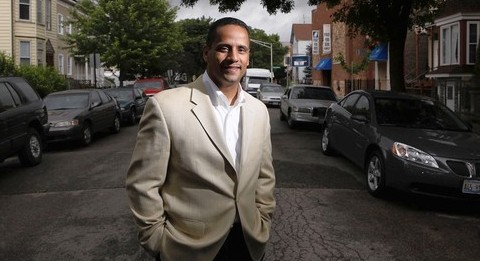 Rahm Emanuel may have some competition in his bid to be Chicago's next mayor, because Pentecostal Rev. Wilfredo De Jesús will reportedly announce his candidacy this Thursday.
Gay readers no doubt remember De Jesús for his opposition to Chicago's ill-fated gay high school, which he described as "a form of segregation." He also opposes marriage equality. The Evangelical reverend isn't bothered by those who decry his beliefs, though; he just accuses critics of being "intolerant:" "Isn't it ironic that you're asking me to be tolerant and you're intolerant to my beliefs. How is that?"
As for Emanuel, the former White House Chief of Staff released a muted campaign commercial over the weekend and this morning greeted busy commuters at a local train station. Some wore more receptive than others.
Watch Emanuel's commercial AFTER THE JUMP.