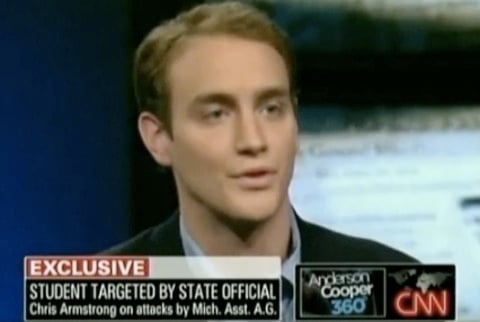 Chris Armstrong, the University of Michigan student body president who has been targeted by homophobic Michigan assistant attorney general Andrew Shirvell, appeared on bully-fighting hero Anderson Cooper's CNN show last night to discuss the trauma he's endured since Shirvell began his anti-gay blog.
The cool, collected, well-spoken and handsome Armstrong used the opportunity to highlight the plight facing gay teens around the world:
But, you know, I felt that, like, seeing these kids, you know, they feel like they need to take their life. It's important to understand that things can get better. And it's important to know that you can reach out in your community. You can reach out to friends, and they can — they can support you.
Watch Armstrong and Cooper's entire exchange, AFTER THE JUMP…