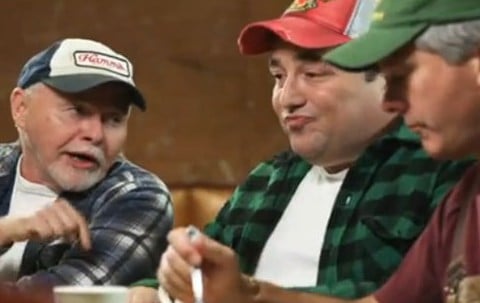 Republican leaders are scrambling this afternoon after an internal email revealed their "hicky" advertising goals.
"We are going for a 'Hicky' Blue Collar look," said a casting call for a National Republican Senatorial Committee commercial opposing West Virginia's Democratic governor, Joe Manchin. "These characters are from West Virginia, so think coal miner/truck looks," the note concluded. Suggested clothing included "trucker hats," "John Deer [sic] hats" and "flannel shirts."
Now that the details of their blue-collar dreams have been revealed, the NRSC has decided to cancel the ad.