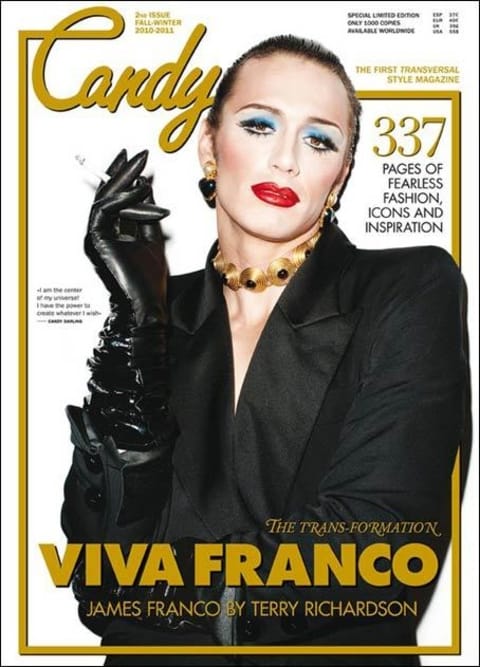 Famously queer-friendly actor James Franco appears on the latest issue of Candy, the "transversal style magazine," to help promote his latest film, Howl, in which he plays gay poet Allen Ginsberg.
Launched last year, Candy aims to celebrate, to use editor Luis Venegas' words, "Celebrating transvestism, transexuality, cross dressing and androgyny, in all its manifestations."
Franco certainly knows how to celebrate; and he looks fabulous!